Rafael Nadal won his 13th title, beating Novak Djokovic in four sets. He called it the most emotional season he's had, returning from knee injury just seven months ago, winning two titles but crashing out of Wimbledon early. He is now certainly within reach of Roger Federer's mark of 17 titles.
Chip Kelly's high-tempo offense ran the Washington Redskins ragged in the first half, jumping out to a 19-point lead by halftime. Though RG3 and co. finally got it together in the second half, it wasn't enough to overcome the wide open receivers Mike Vick saw or the running lanes LeSean McCoy created in the first three quarters. The Eagles walked out of DC with a 33-27 win, as RG3 didn't get off to the best start.
The San Diego Chargers blew a 21 point lead in the second half as a mature Texans team came storming back to steal a 31-28 victory on the road The confident Texans were led by QB Matt Schaub, who had 346 yards and three touchdowns, but Brian Cushing scored the game-tying touchdown with an 18-yard interception return that gave Houston all the momentum they needed.
Ndamukong Suh will be fined, but not suspended for his block at the knees on Sunday.
Mike Wallace said he was just mad at himself after the game on Sunday and took it out on the gameplan.
The USMNT can clinch a spot in the World Cup with a win tonight against Mexico.
Blaine Gabbert is out for Week 2.
The Pittsburgh Pirates clinched their first winning season since 1992.
The Red Sox will pick up John Lester's 2014 option.
Chris Smith got his brother JR Smith's face tattooed on his back.
Darius Miller will miss 8-10 weeks with a stress fracture in his foot.
A sportscaster in Kentucky dropped 41 Seinfeld references into his broadcast.
Sports Illustrated breaks down college football teams in trouble. Texas, USC and Clemson, listen up.
FLASHING LIGHTS
Sean Kingston has a new video with Wale.
Pusha T delves into dubstep and excels.
Kanye West performed "Bound 2" with The Roots ahead of his Yeezus tour.
DID YOU REALIZE?
France will go to the United Nations to seek approval for a plan John Kerry introduced (one that Russia began making progress with.) In the plan, Syria will be forced to destroy all chemical weapons under the strict scrutiny of UN inspectors and be forced to join a coalition against using them. Should this plan succeed, it could avert any strikes.
Documents reveal that the US border is used to collect information from devices and doesn't guarantee US citizens any rights to search and seiziure.
Weed could take a real step towards legalization in today's Senate hearing.
Someone hacked into a I-75 sign in Michigan to say an area was closed due to a loose gorilla.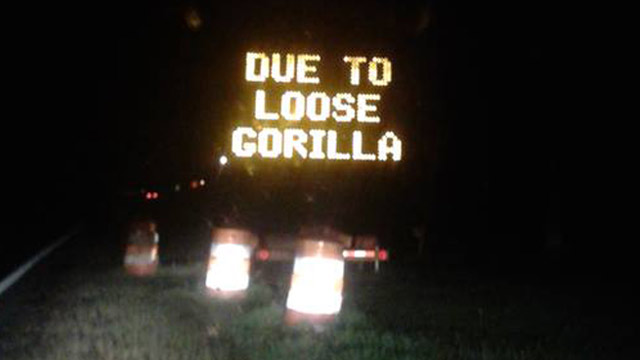 A new strain of bird flu emerged in China that has unique traits and is spreading quickly.
George Zimmerman's wife will not press charges after a domestic incident.
CNN takes a look inside the secret evidence shed where evidence from terrorist bombings around the world are collected.
GOTTA HAVE IT
Miguel is back with a new single, "Can't Sleep Together," as a part of the 2013 Adult Swim Singles Program.